Co-Living Investments: Risks and Realities
Co-living, a revolutionary method of urban housing, is significantly changing our housing environments. With 2,000 co-housing beds expected to be built in the UK alone in 2022 and an astounding 25,021 beds now operational or under construction, it is clear that the
appeal of co-housing
is changing how we live in cities. Co-housing is not only gaining popularity but also receiving a lot of financial support; over the next three years, European investors have set aside an astounding €2.6 billion for co-housing projects, and 51% of them have said they intend to invest.
According to a recent housing market survey (where 1385 people have been surveyed) that Barclays commissioned, 47% of respondents said that the ability to reduce housing costs is the biggest potential benefit of co-living. Look at what the remaining respondents have said.
But as the co-housing trend grows, solving problems becomes essential. Since the start of the pandemic, the co-housing industry's activity has more than doubled, demonstrating its adaptability and usefulness.
It is important to acknowledge that like any business endeavor, the co-housing sector is not without its share of risks. In the following discussion, we will delve into the potential challenges and uncertainties associated with investing in co-housing.
First, let's see who the residents of co-housing spaces in the United Kingdom are.
Who lives in co-living facilities?
In the UK, co-housing spaces have developed into a gathering place for a wide variety of inhabitants by providing a flexible and communal urban housing environment. While the main target audience for co-housing is students, recent graduates, and young professionals, it also appeals to a wider range of people. Co-housing communities with a distinctive design, like Novyy Rooms, Co-housing have drawn experts from various industries, demonstrating the adaptability of this housing concept. Additionally, co-living's adaptability makes it a desirable option for those moving to cities, as can be seen in London's co-habitation complexes, where a sizeable share of inhabitants have done so. This revolutionary movement is creating new levels of lifestyle and connection as well as transforming habitation spaces.
Risks of Investing In Co-Living In The United Kingdom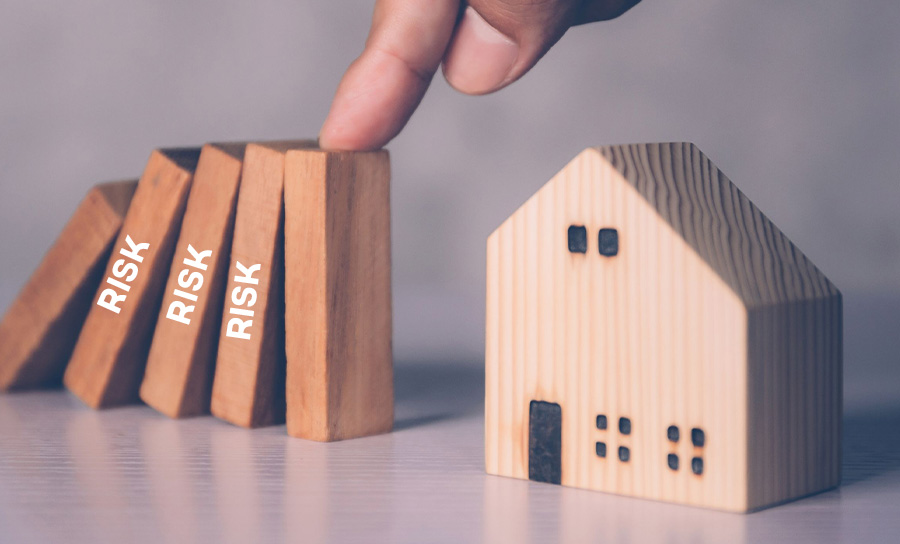 1. Operators' Financial Stress
Decor, initial deposits, insurance, and marketing to attract members and investors are substantial upfront costs for co-habitation spaces. Subscription fees, subtenant rents, and event preparation might strain finances and threaten the company's existence. The quality of facilities and services may be altered by demand.
2. Legal Compliance and Fit-Out
Before opening co-habitation units, operators and landlords must manage legal compliance and fit-out. Fitting-out projects must follow building codes, fire legislation, and lease agreements. Projects covered by the Buildings Ordinance require approval from the Buildings Authority. Poor fit-out management can delay or overspend.
3. Maintenance and Duty Sharing
Maintenance and facility upkeep can be complex for multi-tenant properties. Wear and tear or damage might make it hard to assign blame. Sub-tenancy agreements should indicate who pays for maintenance and risks, shifting the cost to rent.
4. Mixed-Use Area Considerations
Land utilisation is critical when co-habitation and co-working spaces share a roof. Local laws, overall zoning plans, DMCs, and government leasing agreements dictate mixed-use tenancy. Compliance with these principles is essential to avoid legal difficulties.
5. Occupant Activities and Capacity Management
Co-habitation spaces must oversee member, subtenant, and licensee activities for safety and compliance. Electricity, water, AC load capacity, and legitimate commercial activities need careful control. Limits like food and drink bans and money-lending operations require clear communication and supervision.
6. Lease Breaches and Re-Entry
Most leases allow landlords to re-enter, which is problematic. If an operator violates the lease, the landlord can end the master lease or tenancy with the right of re-entry. The operator's infraction forfeits all sub-tenancy agreements, causing tenants to lose their housing.
7. A Rapidly Changing Industry Landscape
The co-habitation market is growing to meet consumer demand. Operators and landlords may need to adapt to changing trends and tastes to preserve occupancy rates and competitive advantages. An inability to adapt could lower demand and cause financial problems.
8. Regulatory Uncertainty
Co-habitation's dynamic nature and unique traits make it hard to fit into pre-existing planned usage types. This uncertainty makes co-habitation developments liable to different local government laws. Because there are no standards, permissions may be confusing, causing local authorities to disagree.
9. Insufficient Space Standards
Some co-habitation complexes have bedrooms much smaller than the requirements for typical residential apartments, which is criticised. Space requirements are lacking in co-habitation buildings, raising concerns about members' comfort and safety. The lack of exact "appropriately sized" site requirements poses possible issues.
10. Long-Term Unregulated Lodging Viability
Co-habitation arrangements highlight common spaces and shared amenities, but the lack of severe constraints raises concerns about their long-term viability. Co-living spaces diverge from typical planning criteria, creating issues about their long-term viability, quality, and safety.
11. Affordable Housing Issues
Due to its unique traits, co-habitation conflicts with cheap housing schemes. Co-habitation spaces struggle to provide affordable housing. The current practice of co-habitation complexes financing off-site affordable housing schemes may not yield the promised benefits.
12. Crowding Risk
Co-habitation places encourage flexible habitation and social contact; however, congestion might occur due to high occupancy. Insufficient space and privacy may upset residents. Without explicit occupancy rules, crowding increases.
13. Using Local Authority Regulations
In the absence of national standards or statutory changes, local authorities decide the future of co-living schemes. This decentralised decision-making process may cause conflicting planning restrictions and ambiguity for co-living operators and residents.
14. Multi-City Cooperation
Co-living is growing outside London, raising questions about its suitability in other cities. Co-living may succeed depending on local needs, demography, and housing market dynamics. Harmony is difficult to maintain in many situations.
In Summary, 
It is undeniable that the co-living industry is expanding quickly and changing, redefining urban living conditions in the UK and throughout Europe. Co-living offers opportunities for investors thanks to significant financial support and a variety of residents. But it's critical to understand the many risks that come with this developing sector.
Investors must carefully negotiate this changing terrain, which includes financial hardship, regulatory uncertainty, and concerns about space requirements and affordable housing. Success in the co-living industry will depend on your capacity to adapt and respond to shifting trends as they develop.
For individuals considering co-living investments, it is advised to perform extensive due diligence and seek professional advice. The co-living industry has the ability to foster creativity and a sense of community, but it also necessitates a systematic strategy to address its myriad problems.
The Novyy Rooms in Coventry offer a glimpse into the future of urban living. Our co-living places provide first-rate amenities, adaptable living options, and a lively community. To discover your ideal urban living experience or investment venture in the co-habitation sector in the UK, stop by Novyy Rooms right away.