A Guide to Foreign National Loans for Asian Investors: Investing in UK Real Estate
Local buyers, particularly first-time homebuyers, may be sceptical of the UK real estate market presently given the current mortgage crisis, but overseas investors, particularly those from Asia, are undeterred because the primary motive is to invest for wealth building. Despite market hiccups, Asian investors continue to be enticed to UK real estate. However, the market for foreign-country mortgage products has started to evolve . In this piece, we aim out to clarify the subtleties and challenges that foreign national loans may provide for international investors.
But first, consider the various lending options on property permitted by British banks and financial institutions.
Mortgages in the UK, Broken Down by Age Group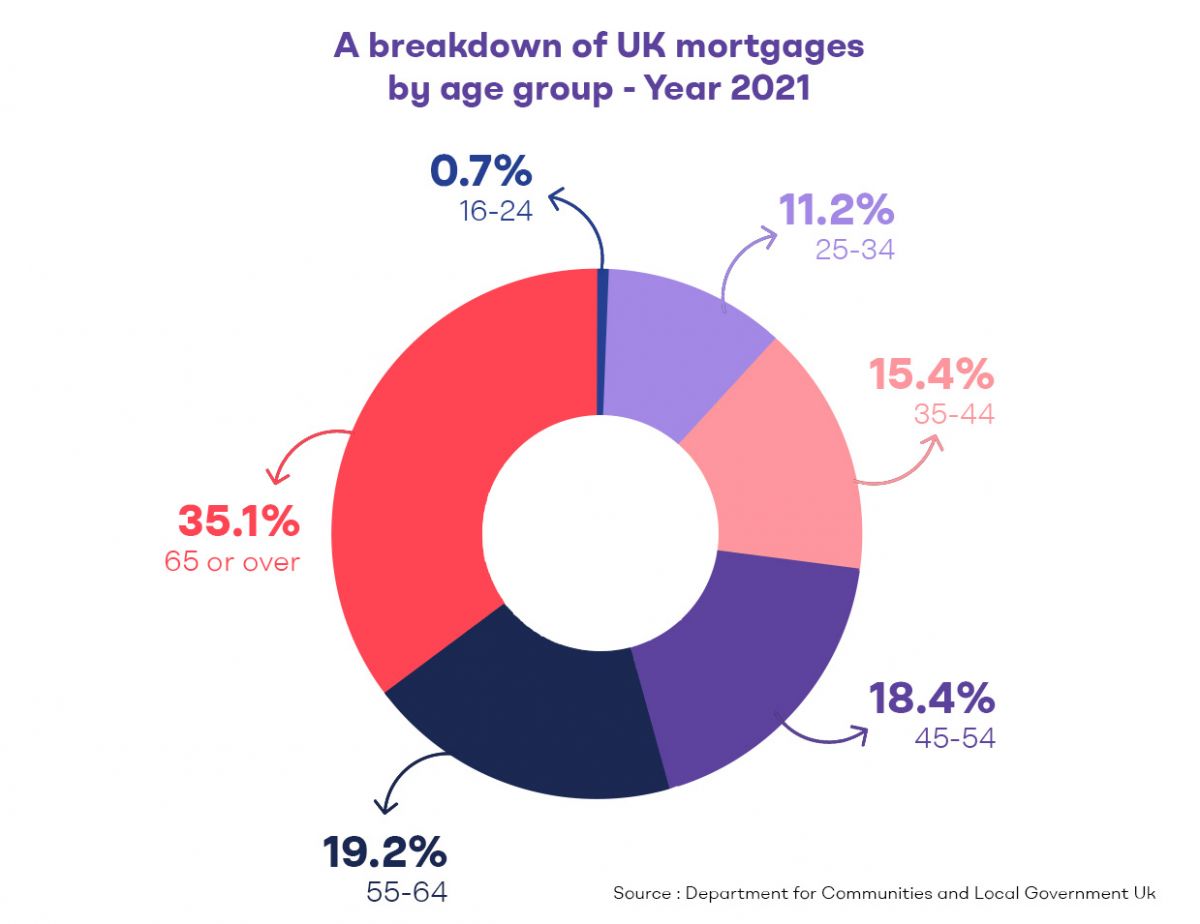 Analysing UK mortgages by age group offers insights into the preferences of different generations in property financing. For international investors, this aids in targeting segments that align with their goals, catering to first-time buyers, families, or retirees.
A Breakdown of UK Homeownership by Age Group and Purchase Method in 2020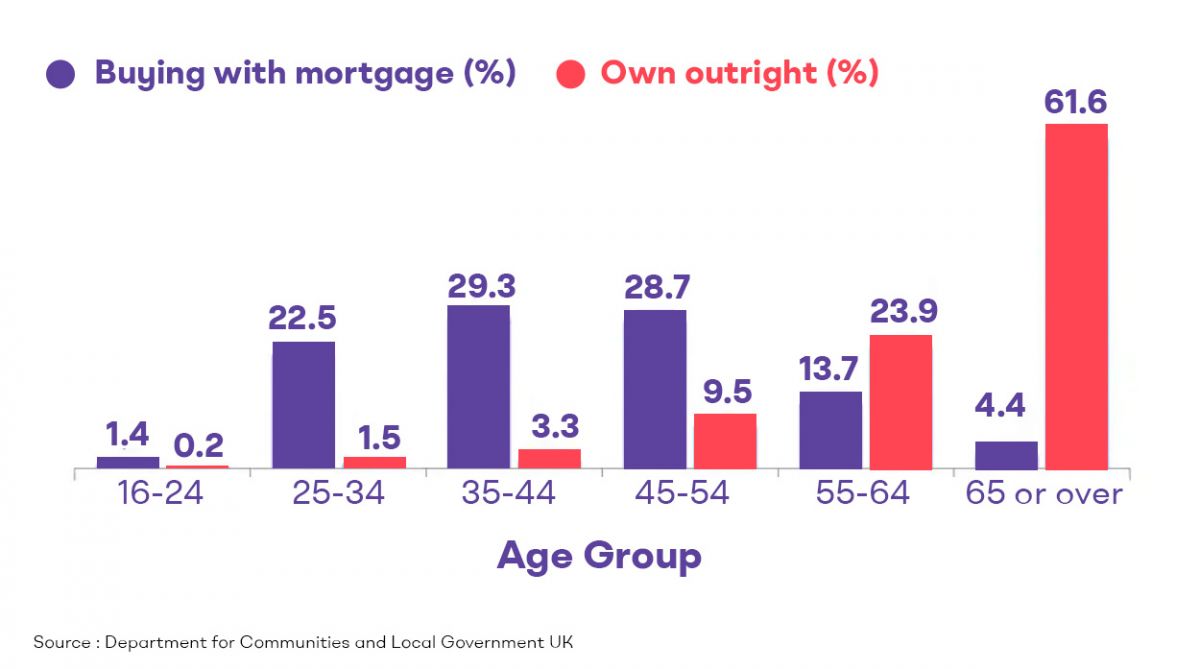 Understanding how age groups access the property ladder informs Asian investors on diverse entry paths, aligning strategies with buyer preferences.
 A Breakdown of UK Residential Mortgage Approvals Over Time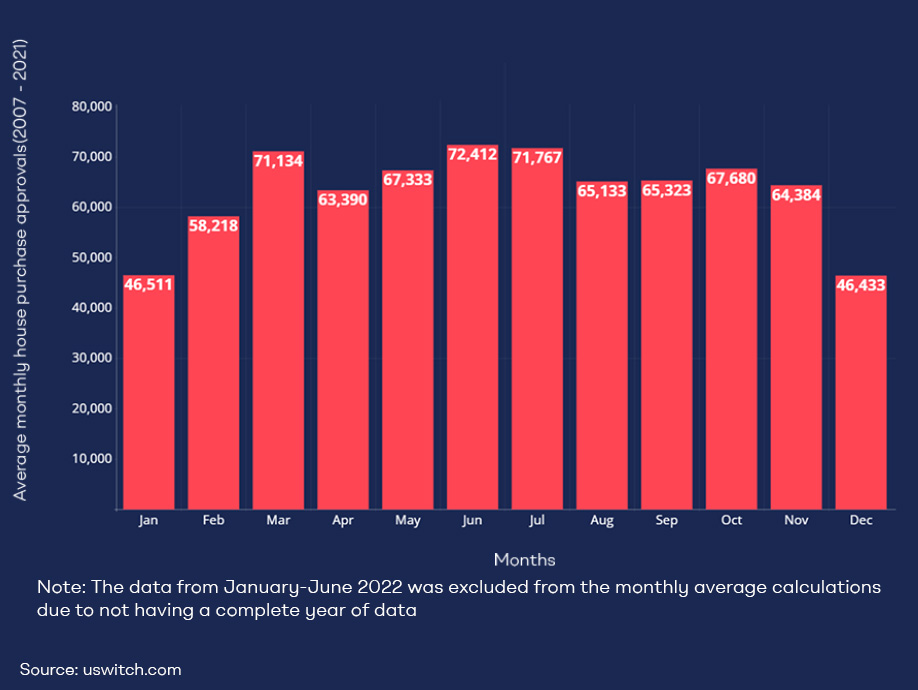 Tracking historical mortgage approvals informs foreign investors about market trends, empowering timely investment decisions.
Navigating Global Real Estate: Insights for Asian Investors in the UK
Demand and Resolve in the Face of Uncertainty
International investors, especially those from India, HongKong and China, remain steadfast in the face of uncertainties in the UK real estate market. While local purchasers approach the market cautiously, foreigners show steadfast interest in purchasing property in the UK. The robustness of the UK real estate market among international investors is shown in this persistent demand.
Understanding the Criteria for Foreign National Loans
An increase in inquiries about mortgages from other nations indicates increased interest among international investors. The eligibility of non-EU, non-EEA, and non-UK foreign nationals, the possibilities for VISA holders, and the viability of consideration for people with less than three years of UK residency are frequently asked questions.
Getting Around the Changing Environment
The mortgage market for foreign nationals is changing, revealing opportunities as well as difficulties. Opportunistic overseas investors bought inexpensive UK real estate in the autumn of 2022 as a result of the sharp decline in the value of the pound. However, the rise in cash purchases raises concerns about potential difficulties in obtaining mortgages from foreign nationals, which may be related to stricter lending standards.
Understanding the Mysteries of Mortgage Approval
It is crucial to comprehend how foreign mortgage applications are judged. Although they resemble conventional mortgages, these specialised mortgage products for international borrowers also include detailed analyses. Based on the borrower's place of residence, different lending standards that take into account perceived risks may be applied.
Getting Past Income Assessment Complexities
Foreign revenue adds complexity because of changing currency rates. For mortgage applications, the majority of UK lenders require the conversion of foreign income into pounds, adding another layer of complexity for potential buyers. There are still only a few mortgage lenders willing to lend to foreigners, including reputable companies like Novyy, HSBC, Barclays, NatWest, and Skipton International.
The Visa Mysteries: The Solution to Mortgage Eligibility
Different lenders place different weights on visas when approving mortgages. Some only serve people who have permanent residence, while others are more welcoming to people with visas. Many UK visa categories, such as Tier 1, 2, and 5 visas, spousal and ancestry visas, student visas, and work visas, have a significant impact on mortgage eligibility.
Using Personalised Solutions to Navigate Complex Situations
Sophisticated financial solutions have emerged as a result of the complex world of mortgages for foreign nationals. Offerings like Foreign Nationals/Overseas Bridging Finance offer specialised assistance, ensuring that real estate investments succeed regardless of complexity or credit background.
Intersection between Asian Taxes and UK Property
It's essential to have a thorough understanding of both UK and foreign tax repercussions before investing in UK real estate. Domicile and residence status determine UK tax liabilities and affect both UK residents and non-residents' access to tax benefits. Structures like non-UK-resident businesses or trusts might be investigated as potential options for maximising tax efficiency and protecting assets.
The Emergence of a New Type of FNL 
New generation firms, such as Novyy, represents an exciting development in the financial sector, offering innovative lending solutions for individuals who are not UK residents or citizens. What sets Novyy apart is its utilization of Special Purpose Vehicle (SPV) financing, a strategic approach that enables them to extend credit to a broader international audience. This alternative lending model breaks down traditional barriers and offers access to financial services to those who might otherwise be excluded because of their non-resident or non-UK citizen status. Novyy's SPV financing not only expands access to credit but also demonstrates how fintech companies are revolutionizing the global lending landscape, making financial services more inclusive and accessible to a diverse range of individuals.
In Summary,
Foreign investors can take advantage of the potential of the UK real estate market despite its complexities and difficulties by taking out loans from other countries. The key to successful investing endeavours is navigating the complexity of mortgages while effectively addressing tax considerations. With a thorough understanding of financial and tax implications, foreign investors are well-positioned to begin a successful journey into the booming UK real estate business.